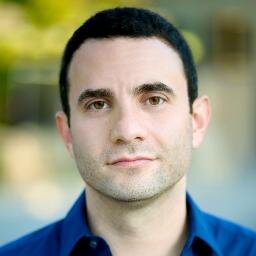 Author, Comedian, and creator of @Ruminations
@AaronKaro
Aaron Karo
On Twitter since Mon, 21 Jul 2008
&nbspEndorsed By
Endorse Aaron for Author
Plain tweets
Links
Insights
82% of Aaron Karo's tweets are replies. This means 26 replies a week, mostly to @gwiss (55) and @KmAcHoTkA4L (41).
Retweets
Mentions
You ever accidentally swipe left on Tinder when you meant to swipe right and think, "That could have been my wife!" @jpfuhrman @standupdan




My @lyft driver just asked if he could come in and use my bathroom. Buy me dinner first, bro.



Browse similar people