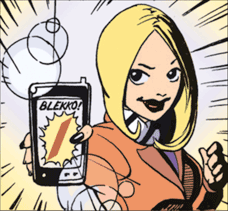 A categorically different search experience! News and updates from Blekko.
@blekko
Blekko Search
On Twitter since Mon, 27 Apr 2009
&nbspEndorsed By
Endorse Blekko for Searches
Plain tweets
Links
Insights
55% of Blekko Search's tweets are replies. This means 3 replies a week, mostly to @onreact_com (12) and @emerydavid (6).
Retweets
RT @mamun_ahmed: @charlesarthur Have been using Blekko now and then. It is like Google in 2003. Quite like their faceted search feature



Mentions
"Content marketing" is a buzzy term- blekko has put Content first, as a litmus for search quality, from the start. :) Try us & @SearchIzik



Browse similar people