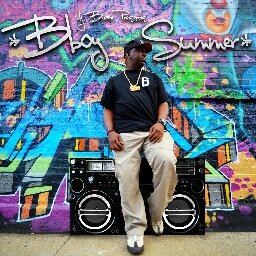 Dad, HipHopper, MC, DJ, Actor,Thick chick lover, Comic Nerd, Nikehead. Album #bboysummer out now on Bandcamp, Itunes! DJ mixes here http://t.co/H6UevkliXH
@BVAX
Brian Vaxter
On Twitter since Wed, 24 Dec 2008
&nbspEndorsed By
Endorse Brian for DJ
Plain tweets
Links
Insights
39% of Brian Vaxter's tweets are replies. This means 54 replies a week, mostly to @HeLovesMyKicks (43) and @BearsSTH (38).
Songs
Retweets
RT @twhitemusic: At the little Halloween party I was DJing with @RFMN400 and @BVAX, Rhymefest showed up dressed as Blade, took a picture an…




RT @thesherylralph: October is Breast Cancer Awareness Month followed by November Prostate Cancer Awareness Month.



Mentions
So...I just watched @TalkingDead and I have a pretty open mind but um #MarilynManson....WTH are you talking about?



Browse similar people