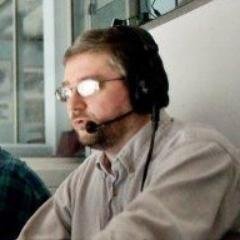 Dad, husband, tech guy, hockey broadcaster, writer, musician. Director of IT for Heritage Christian Services. Voice of RIT Hockey. Senior Writer for USCHO.
@chrislerch
Chris Lerch
On Twitter since Tue, 13 Feb 2007
&nbspEndorsed By
Endorse Chris for Hockey
Plain tweets
Links
Insights
29% of Chris Lerch's tweets are replies. This means 4 replies a week, mostly to @rachbarnhart (49) and @DDiPonzio (43).
Checkins
Retweets
RT @AF_Falcons: AIC's Alexander MacMillan scores 59 seconds into OT for a 4-3 win over AF. AF led 3-1 with 2:57 left in 3rd period. #AHA




RT @calebcameron10: Finally at UCONN after a crazy 9 and a half hour bus ride! Stars game now with my diet pepsi drinking buddy @Deke0two #…



Mentions
Browse similar people