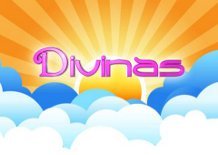 Programa de entretenimiento, farándula Nacional e Internacional, moda y actualidad de Lunes a viernes a las 9h00 por canal UNO... Comparte con Nosotros !!!
@Divinascanal1
Divinas canal 1
On Twitter since Thu, 02 Jun 2011
Plain tweets
Links
Insights
8% of Divinas canal 1's tweets are replies. This means 3 replies a week, mostly to @Divinascanal1 (10) and @SusiHidalgo (6).
Retweets
Mentions