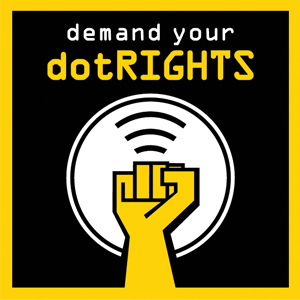 It's time for privacy upgrade! You shouldn't have to choose between #technology and #privacy. Demand your @dotRights is a campaign of the @ACLU.
@dotRights
dotRights Campaign
On Twitter since Thu, 09 Apr 2009
&nbspEndorsed By
Endorse dotRights for Technology
Plain tweets
Links
Insights
7% of dotRights Campaign's tweets are replies. This means 1 replies a week, mostly to @elinormills (7) and @ACLU (7).
Retweets
RT @NicoleOzer: Assemblymembers Chau/Lowenthal host screening of Terms and Conditions May Apply tmrw w/@matt_cagle of @ACLU_Norcal. https:/…



Mentions
Browse similar people