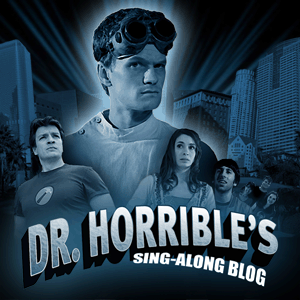 The story of a low-rent super-villain, the hero who keeps beating him up, and the cute girl from the laundromat he's too shy to talk to.
@drhorrible
Dr. Horrible
On Twitter since Thu, 26 Jun 2008
&nbspEndorsed By
Endorse Dr. for Geek
Plain tweets
Links
Insights
18% of Dr. Horrible's tweets are replies. This means 1 replies a week, mostly to @feliciaday (15) and @theonetruebix (7).
Retweets
Mentions
Browse similar people