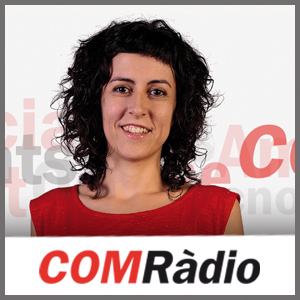 El PROGRAMA de cada tarda a @comradiocom de 16.00 a 19.00 presentat per @olga_vallejo. Allà on pots conèixer abans que ningú tot allò que està a punt de passar.
@extraradi
Extraradi a COMRàdio
On Twitter since Fri, 08 Aug 2008
&nbspEndorsed By
Endorse Extraradi for Totes
Plain tweets
Links
Insights
9% of Extraradi a COMRàdio's tweets are replies. This means 1 replies a week, mostly to @adriamarcet (17) and @Montsinya (9).
Retweets
RT @DaniQuintero: @Danifinisher Ironman Barcelona se presentará oficialmente a la prensa en los primeros días diciembre. Por confirmar c ...




RT @CarlosGBayona: Hoy ha sido el último @extraradi en 4 años. Es un día muy triste y voy a echar a todo el equipo de menos. Nos volvere ...



Mentions
Acaba d'arribar l'equip de @ludiumlab . A partir de les 18:05 hores els entrevistem i expliquem què fan a un laboratori lúdic




En @jordicanalsoler ja és a l'estudi. amb ell viatjarem fins a Hawaii, Alaska i d'altres lloc. Entrevista en 5 minuts



Browse similar people