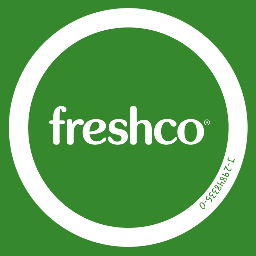 bar de bebidas de frutas con pasteleria & cocina consciente + mercadito de productos orgánicos (av 3Y e/c 72 y 71) LUN-VIER 7AM-8PM / SAB 8AM-5PM / DOM 8AM-1PM.
@freshco
freshco bar orgánico
On Twitter since Tue, 25 May 2010
&nbspEndorsed By
Endorse freshco for Coaching
Plain tweets
Insights
freshco bar orgánico shares 30 links a week, mostly from ow.ly, facebook.com
Links
Insights
13% of freshco bar orgánico's tweets are replies. This means 21 replies a week, mostly to @chefverde (26) and @fabixfiliaggi (15).
Retweets
RT @chefverde: 1/4 Aguacate 8 fresas 2 hojas Albahaca Agua de rosas Hielo Miel Licúa bien



Mentions
Encuentra en @frescho nuestra línea de condimentos naturales: sazonador natural, sal de setas, de ajoporro, gomasio.



Browse similar people