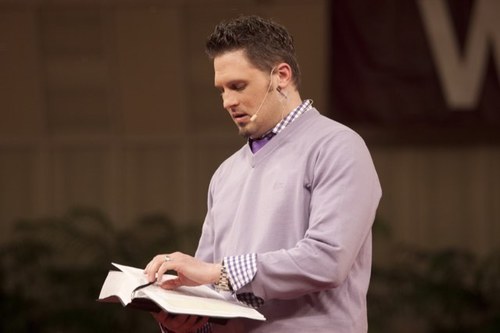 Youth Pastor of Crossfire Youth, husband and father to the most beautiful girls in the world, and host of several TV programs on SBN!
@GabeSwaggart
Gabriel Swaggart
On Twitter since Thu, 10 Mar 2011
Marriage, according to the Bible, is between One Man and One Woman.

I never thought that I would see the day where America is so divided. A nation divided against itself cannot stand. My heart breaks for USA.

When people sling mud at you, never enter the pig pen. Walk on by. Never stoop to someone else's level, let them play the part of the fool.

When one removes that Standard of the Word of God, there is no stopping sin. We must put the Bible back in our schools.
+
&nbspEndorsed By
Endorse Gabriel for Husband
Plain tweets
Links
Retweets
Mentions
Join us tomorrow night for an awesome Holy Ghost filled Winter Youth Rally! It begins at 6 pm at the @CrossfireBR auditorium! #CFRally




We have just set up a new twitter account for our youth program Generation of the Cross. Make sure to follow @GOTCCF today!



Browse similar people