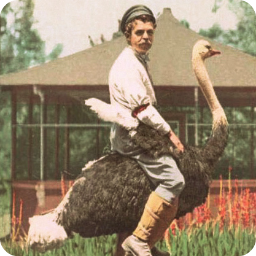 Twitterholic. Prone to fits of apathy. Unapologetic alcohol buff. Devoted troublemaker.
@Hooberbloob
Hooberbloob
On Twitter since Fri, 04 Jan 2008
&nbspEndorsed By
Endorse Hooberbloob for Community
Plain tweets
Links
Insights
54% of Hooberbloob's tweets are replies. This means 9 replies a week, mostly to @grantisagrant (249) and @LousyRock (170).
Retweets
Mentions
Anyone catch Elizabeth Chu's @CBCNS report on the missing Innu woman? WTF is with "So and so, who recognizes her from the methadone clinic"?




I see @TimHortons decided against using my "2 Curls 1 Cup" suggestion for this year's double Roll Up The Rim promotion.



Browse similar people