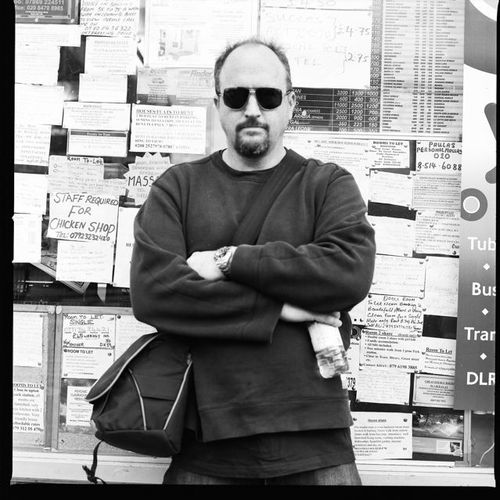 I am a comedian and a person and a guy who is sitting here.
@louisck
Louis C.K.
On Twitter since Thu, 26 Feb 2009
&nbspEndorsed By
Endorse Louis for Writers
Plain tweets
Links
Retweets
RT @iamcolinquinn: I'm not going to let this cloudy weather put me in the doldrums. Why should I? Because gloominess is hip right now? S ...




RT @JennyJohnsonHi5: I know! Being a worthless piece of shit can really age a person. RT @chrisbrown: I look old as fuck! I'm only 23...



Mentions
London: tonight's shows at @HamApollo will start ON TIME 7, 930. NO SUPPORT. Just me. So I can fit in more jokes. So know it.




Hey, @TomCotterComic good luck tonight! everyone vote for him on AGT. he's a good guy.



Browse similar people