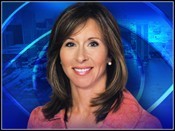 wjz anchor/reporter, mother of two boys, baltimore city resident, love to grill, golf and run.
@marybubala
Mary Bubala
On Twitter since Wed, 24 Jun 2009
&nbspEndorsed By
Endorse Mary for Reporter
Plain tweets
Links
Insights
19% of Mary Bubala's tweets are replies. This means 0 replies a week, mostly to @WBALDash (5) and @roswellencina (4).
Retweets
RT @JojoAndReagan: Early reports indicate that Obama did not stop at any of these great Parkville spots: El Salto, Pappas, the Barn, Bel ...



Mentions
Looking forward to event with Ben Mezrich @prattlibrary wed nite. His new book has the best title ever "Sex on the Moon." Great read.




Can't wait to see H.P. w/ the kids... @HPTheQuest hoping the crowd is fun at the Senator!



Browse similar people