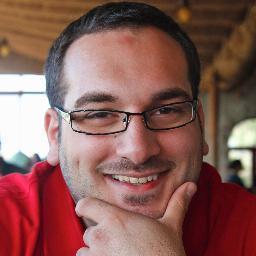 Technologyholic, Web pages designer.. CIS student at QOU. Interests : Advertising, Marketing, Video Games, Gadgets, Graphic Design and Photography.
@PalStall
Eiad Daraghmeh
On Twitter since Wed, 25 Feb 2009
&nbspEndorsed By
Endorse Eiad for Marketing
Plain tweets
Links
Insights
19% of Eiad Daraghmeh's tweets are replies. This means 2 replies a week, mostly to @Tamoorah (17) and @Abu_albara2 (15).
Checkins
Retweets
Mentions
I really need to ditch my internet provider, I'm not happy.. @HadaraTech




What the hell is wrong with the internet? Half of the sites aren't working! @HadaraTech esh ma3!



Browse similar people