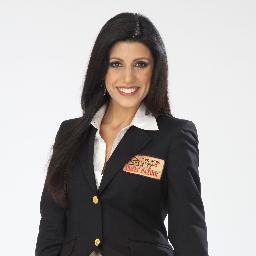 PCH Prize Patrol girl who travels the country surprising lucky winners with BIG checks! Public face of PCH seen on TV.
@PCHDanielle
PCH Danielle Lam
On Twitter since Thu, 18 Nov 2010
Plain tweets
Links
Insights
35% of PCH Danielle Lam's tweets are replies. This means 2 replies a week, mostly to @TiffanyCoyne (13) and @pchdotcom (10).
Retweets
Mentions
Clues for tomorrow's $10,000 @pchdotcom prize start at 2PM on my fan page on Facebook! Hope to see ya there! #PCH




Fraud protection alert: remember the REAL Prize Patrol NEVER asks for money to claim a @pchdotcom prize!