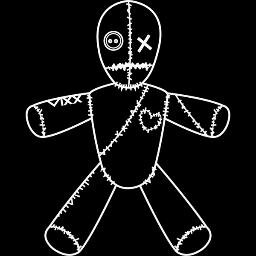 이름 : 저주인형 , 20131113 로빅봉인
@RealVIXX
저주인형
On Twitter since Fri, 04 May 2012
Plain tweets
Links
Insights
45% of 저주인형's tweets are replies. This means 37 replies a week, mostly to @CHA_NNNNN (25) and @RealVIXX (18).
Songs
[나는 로빅이다. 작전명 1번 RT 작전 전달] #빅스 #VIXX 요원들의 hyde 리팩키지 앨범 타이틀곡 '대.다.나.다.너'의 사운드티저를 공개한다. [이상. RT작전 실행하라!]



Retweets
Mentions
나는 로빅이다. 내일부터 슈퍼주니어의 키스 더 라디오에서 라비요원(@AceRavi)이 작사작곡하고, 프로듀싱한 #빅스 요원들의 '슈키라송'을 매일밤 들을 수 있다. 로고송을 기꺼이 허락해 준 슈키라 고맙습니다! @KBSKISSTHERADIO




별빛요원들은 응원글을 투척하라. RT @mbcsimsimtapa: #VIXX가 심심타파 스페셜DJ를 한다고? 궁금하다 궁금해!...만 외치지 마시고, 다함께 포털사이트에 '심심타파'를 검색, 심타 홈페이지 알립니다 게시판을 방문합니다. 실시!