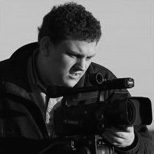 @slewis
Stephen Lewis
On Twitter since Thu, 29 Mar 2007
&nbspEndorsed By
Endorse Stephen for Film
Plain tweets
Links
Insights
38% of Stephen Lewis's tweets are replies. This means 14 replies a week, mostly to @PatrickLawler (104) and @EugeniaLoli (88).
Retweets
RT @josephholmes: Sucks royally. MT @khoi Big changes from Adobe: going fwd their apps will only be available via Creative Cloud. http://t.…



Mentions
The new @500px iPhone app is stunning! One of the nicest iphone apps I've used.




Titling inside @AdobePremiere is great. Makes FCP Title tool look like it was designed by Nancy Drew.



Browse similar people