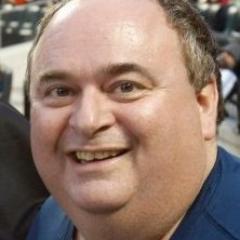 Bruce Springsteen blogger at http://t.co/Myc7YTfzZm. I also wrote a book: Rock and Roll Tour of the Jersey Shore. Check it out at: http://t.co/Ox0HqfN2Wt
@Stan_Goldstein
Stan Goldstein
On Twitter since Wed, 24 Nov 2010
&nbspEndorsed By
Endorse Stan for Rock
Plain tweets
Links
Insights
5% of Stan Goldstein's tweets are replies. This means 1 replies a week, mostly to @DJRichRusso (19) and @MVZaGoGo (9).
Songs
Retweets
Mentions
nice to see @MichelleMoore91 at the Springsteen night at the acoustic lounge in Freehold tonight.




Just picked up the new @RollingStone special issue on Bruce Springsteen. Looks good but disappointed to find two caption errors already.



Browse similar people